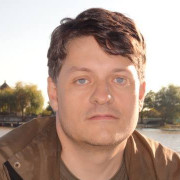 Researcher
Founder and President of the Council for Nutritional and Environmental Medicine (CONEM)
Mo i Rana, Norway
Telephone: +47 952 55 484
Email: bjorklund@conem.org 
---
Geir Bjørklund is a Norwegian researcher, health science writer, editor, and scientific advisor. He was born on 20 April 1969 in Mo i Rana, Norway. In the late 1990s, Bjørklund had consulting assignments for the Norwegian Board of Health and was co-author of two expert reports. In 2013, he founded and became president of the Council for Nutritional and Environmental Medicine. Since then, Bjørklund has collaborated with international researchers from numerous universities and institutions. He has also had consulting assignments for the Swiss National Science Foundation.
Scientific impact
Bjørklund currently ranks No. 2 in mercury in Europe and No. 4 worldwide. In selenium, he ranks No. 4 in Europe and No. 5 worldwide (Expertscape). Geir Bjørklund also ranks among the top published authors worldwide on autism spectrum disorder. His current h-index is over 50 and results from more than 8,500 citations (Google Scholar). He has published more than 260 peer-reviewed articles.
Journals 
In 1995, Geir Bjørklund founded Tenner & Helse, the Norwegian Dental Patient Association's membership magazine, and was editor until the summer of 1999. In 2001, he founded the Nordic Journal of Biological Medicine. Bjørklund was the editor of this journal until its last issue in 2003. Today, he has the following journal positions (IF = Impact Factor 2021.):
Deputy Chief Editor:
– Metabolic Brain Disease (Springer; IF 3.655)
Section Editor: 
– Current Medicinal Chemistry (Bentham; IF 4.740)
– Current Pharmaceutical Design (Bentham; IF 3.310)
Editorial Board Member: 
– Archives of Toxicology (Springer; IF 6.168)
– Biological Trace Element Research (Springer; IF 4.081)
– Cellular and Molecular Life Sciences (Springer; IF 9.207)
– Molecules (MDPI; IF 4.927)
– Pharmaceuticals (MDPI; IF 5.215)
Awards and support
In 2003, Geir Bjørklund was awarded a scholarship of EUR 10,000 from the Albert Lindsay von Julin Foundation in Helsinki. The award was for his promotion of biological medicine in the Nordic region. He has also received support from Rana Utviklingsselskap AS (the development company of the municipality of Rana, Norway), Eco Foundation, and the Swedish Dental Health Association (Tandhälsoförbundets forskningsfond).
---
Professional Affiliations
World Association of Medical Editors
CONEM-representative, International Zinc Association (IZA)
---
External links
Wikipedia. Article about Geir Bjørklund
Publications in PubMed: Papers since 2013; Autism Papers; Mercury Papers
---