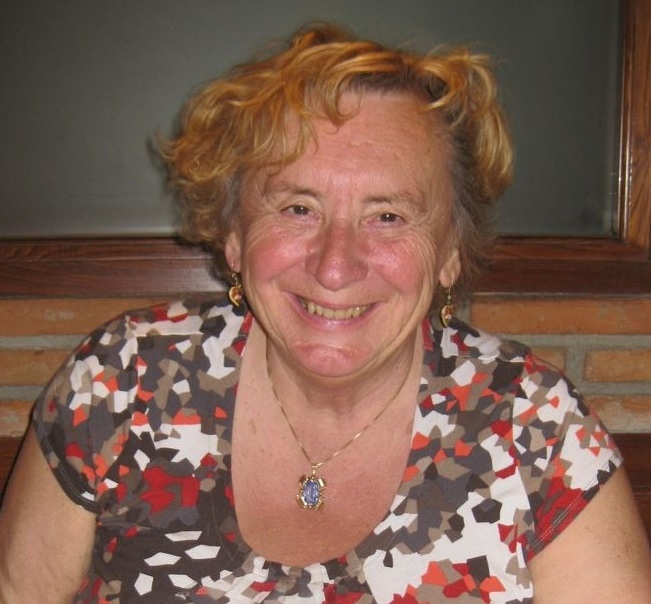 Associate Professor of Immunology, University of Stockholm, Sweden
Founder and President of MELISA Medica Foundation
Vera Stejskal passed away in 2017. She was the inventor of the MELISA test, formerly head of Immunotoxicology at Astra Pharmaceuticals (now known as AstraZeneca), where she played a key role developing Losec, Astra's multi-billion-dollar stomach ulcer drug.
Stejskal left Astra in 1996 to concentrate full-time on MELISA and became Associate Professor of Immunology at the University of Stockholm. She has written numerous articles on metal allergy and gave frequent lectures. Vera Stejskal was one of the first members of CONEM.
---
EDUCATION AND ACADEMIC DEGREES
| | |
| --- | --- |
| 1961–1966 | Biology and chemistry studies at the Charles University in Prague,  Czech Republic |
| 1967 | RNDr (PhD) |
| 1976 | Associate Professor of Immunology, University of Stockholm, Sweden |
---
EMPLOYMENT
| | |
| --- | --- |
| 1967–1968 | Research Scientist, The Institute of Experimental Biology and Genetics in Prague, Czech Republic |
| 1969–1977 | Research Scientist, Dept. of Immunology, The University of Stockholm, Sweden |
| 1977–2002 | Director and Research Adviser at Dept of Immunotoxicology Laboratory ASTRA AB (now AstraZeneca), Safety Assessment, Södertälje, Sweden. Vera Stejskal founded the first laboratory of Immunotoxicology in the pharmaceutical industry in Scandinavia. |
| 1996–2002 | Department of Clinical Chemistry, Danderyd's Hospital and Karolinska Institute, Stockholm, Sweden. Director of research in Clinical Immunotoxicology. |
| 2004–2012 | Associate Professor of Immunology at First Medical Faculty at Charles University in Prague, Czech Republic. Director of research and teaching in Czech and English for students of medicine and dentistry. |
---
MEMBERSHIPS
Swedish Society of Physicians, Fellow
European Academy of Environmental Medicine, Scientific Director
Czech Society for Anti-Aging Medicine (A2M), Vice President
I-GAP, Scientific Adviser
---
RELATED ACHIEVEMENTS
Key Scientist in Immunotoxicology Swedish Society of Toxicology
Rescued world's #1 best-selling drug, Prilosec® (omeprazole), for Astra by explaining the mechanisms of side-effects which occurred in one month toxicology study testing of omeprazole in dogs. Necrotizing vasculitis, which was observed in omeprazole-treated animals, was caused not by the drug itself but could be traced to the use of deworming agents. The occurrence of necrotizing vasculitis was dependent on the genotype of the animals since only dogs sharing the same sire were affected. Upon repeating the study with parasite-naive animals, no side-effects of omeprazole were seen. Lymphocyte transformation test, MELISA®, was used for the demonstration of presence of immunological memory to worm antigens in conventional animals.
Owner of MELISA® trademark in Europe, US, and other major countries.
Founder and President of MELISA Medica Foundation (1992) www.melisa.org
Recipient of EEC grant on Biotech program "In vitro Immunotoxicology"
Expert witness on the subject of thimerosal immunotoxicity, Committee on Governmental Reform, Washington, USA, June 2002
Author of more than 100 scientific articles published in peer-reviewed journals
Keynote speaker on the subject of immunotoxicity of heavy and transitional metals and the link to the development/aggravation of allergy and autoimmunity in man.
Frequent lecturer at worldwide scientific conferences.
---
SELECTION OF PUBLISHED ARTICLES
Bjørklund G, Stejskal V, Urbina MA, Dadar M, Chirumbolo S, Mutter J. Metals and Parkinson's disease: Mechanisms and biochemical processes. Curr Med Chem 2017. doi: 10.2174/0929867325666171129124616.
Manoušek J, Andršová I, Stejskal V, Vlašínová J, Sepši M, Kuta J, Klánová J, Mazík M, Jarkovský J, Šnajdrová L, Benešová K, Novotný T, Zadáková A, Špinar J. Hypersensitivity to material and environmental burden as a possible cause of late complications of cardiac implantable electronic devices. Europace 2017. doi: 10.1093/europace/eux227.
Manousek J, Stejskal V, Kubena P, Jarkovsky J, Nemec P, Lokaj P, Dostalova L, Zadakova A, Pavlusova M, Benesova K, Kala P, Miklik R, Spinar J, Parenica J. Delayed-type hypersensitivity to metals of environmental burden in patients with Takotsubo syndrome – Is there a clinical relevance? PLoS ONE 2016; 11(11): e0164786. doi:10.1371/journal. pone.0164786.
Stejskal V. Allergy and autoimmunity caused by metals: a unifying concept. In: Shoenfeld Y, Agmon-Levin N, Tomljenovic L, eds. Vaccines and Autoimmunity. Hoboken, NJ: John Wiley & Sons; 2015. doi: 10.1002/9781118663721.ch5.
Stejskal V, Reynolds T, Bjørklund G. Increased frequency of delayed type hypersensitivity to metals in patients with connective tissue disease. J Trace Elem Med Biol 2015; 31: 230-236.
Stejskal V. Metals as a common trigger of inflammation resulting in non-specific symptoms: diagnosis and treatment. Isr Med Assoc J 2014; 16: 753–758.
Stejskal V. Mercury-induced inflammation: yet another example of ASIA syndrome. Isr Med Assoc J 2013; 15: 714–715.
Stejskal V, Öckert K, Bjørklund G. Metal-induced inflammation triggers fibromyalgia in metal-allergic patients. Neuro Endocrinol Lett 2013; 34: 559-565.
Hybenova M, Stejskal V, Sterzl I, Hrda P. The role of environmental factors in autoimmune thyroiditis. Neuro Endocrinol Lett 2010; 31: 283–289.
Sterzl I, Prochazkova J, Hrda P, Matucha P, Bartova J, Stejskal VD. Removal of dental amalgam decreases anti-TPO and anti-Tg autoantibodies in patients with autoimmune thyroiditis. Neuro Endocrinol Lett 2006; 27 (Suppl 1): 25-30.
Stejskal V, Hudecek R, Stejskal J, Sterzl I. Diagnosis and treatment of metal-induced side-effects. Neuro Endocrinol Lett 2006; 27 (Suppl 1): 7-16.
Stejskal J, Stejskal V. The role of metals in autoimmunity and the link to neuroendocrinology. Neuroendocrinology Letters 1999; 20: 353-3.
Stejskal V, Forsbeck M, Cederbrandt K, Asteman O. Mercury-specific lymphocytes: an indication of mercury allergy in man. J Clin Immunol 1996; 16: 31-40.
Stejskal V, Forsbeck M, Nilsson R. Lymphocyte Transformation Test for Diagnosis of Isothiazolinone Allergy in Man. J Invest Dermatol 1990; 94: 789-802.
Stejskal V, Olin R, Forsbeck M. The lymphocyte transformation test for diagnosis of drug-induced occupational allergy. J Allergy Clin Immunol 1986; 77 (3): 411-426.
Stejskal V, Holm G, Perlmann P. Differential cytotoxicity of activated lymphocytes on allogeneic and xenogeneic target cells. I. Activation by tuberculin and by staphylococcus filtrate. Cellul Immunol 1973; 8: 71
---